Barbershop Breda
Barber Juul - Barbershop Breda is the place for men to get by, relax and enjoy some time for themselves. But foremost, Barber Juul is the place for your beard and hair. Because we know what we do, and we do it best. At our barbershop you can expect the best quality. We don't just cut your hair, we don't just barber your beard – our mission is to perfect your look the way you want it. You can make an appointment online easy and fast. I hope to see you soon at our barbershop at Adriaan van Bergenstraat 220!
Barber Juul
What you can expect in our Barbershop..
Top Quality
Barber Juul stands for top quality at a correct price. Not in and out quickly. No, here you are treated like you deserve. You are immediately at ease in this barbershop Breda. You can relax comfortably in a pleasant space and enjoy these moments with a drink. Only the best is good enough. Julius - aka Juul - makes time for you and your hair.
Expertise
Juul learned the craftsmanship in Rotterdam. There he perfected himself as a barber and settled in Breda. He uses both classic and modern styles and is aware of the latest trends. Both young and old (and everything in between) can come here for the perfect look. This is not just cutting hair or trimming a beard. Juul works with a mission and has experience with all kinds of looks. Ordinary, extraordinary or just crazy? Or why not completely shaved? It is all possible with this star in his profession. And ... only men allowed in this man cave. Making a visit a relaxing total experience.
Accessible
You can easily go to Barber Juul. Make an appointment online? It is a piece of cake. Just click on the desired service (beard, cut or combination of both) and choose date and time. Even those who have a busy schedule will certainly find a place. You can of course also call and email. This barbershop Breda works very flexibly to serve every customer, young or old, classic or modern, with the best service. Do not hesitate to drop by! You will not find better in the wider area of Breda.
Barber Juul - Barbershop Breda
Only the best products in our Barbershop Breda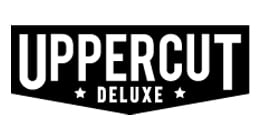 Uppercut Deluxe
Inspired by the timeless style of the 1950s barbershop and its spiritual founder, Willy Uppercut OShea, Uppercut Deluxe is a modern, yet traditional approach to mens grooming. An Australian born brand proudly made with only the finest ingredients, Uppercut Deluxe delivers a core range of high quality grooming products for men without all the fancy embellishments of salon brands.

Layrite
To most, it seemed the barbering trade was breathing its last breath. Nevertheless, Layrite's passionate founder, Donnie Hawley, was still in hot pursuit of perfecting his client's haircuts. His technique was being hindered by the traditional petroleum-based products his patrons wore that wouldn't rinse out. Never wanting to limit style, yet committed to an elevated standard of barbering; Donnie labored to find a solution. The end result was a water-soluble pomade formulated to: Hold Like Wax and Wash Out Like Gel.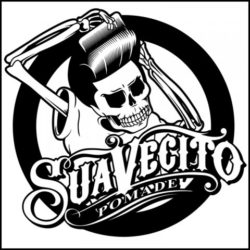 Suavecito
Suavecito Pomade committed itself early on to becoming a cultural phenomenon. It is not enough for us to have traditional well-crafted grooming products that work. Instead we wanted to take things a step further and dive into the custom car, motorcycle, tattoo, and barber culture as a way to reinvent the grooming product industry that had become stagnant in the previous decades.